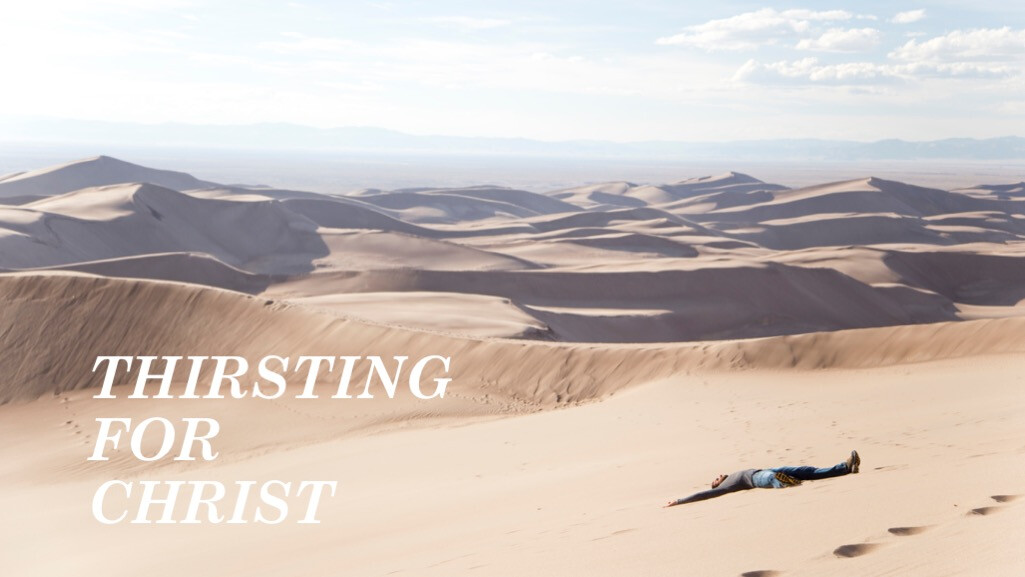 Every Sunday
,
9:30 AM - 10:30 AM
Thirsting for Christ
O God, You are my God; earnestly I seek You. My soul thirsts for You; my flesh faints for You, as in a dry and weary land where there is no water. (Psalm 63:1)
As a congregation, we want to nurture a thirst for the good news of Christ. Christ is living water that satisfies our souls. It is one of four key aspects of a mature disciple. A mature disciple: 1) thirsts for Christ; 2) reaches out with Christ's love; 3) exalts God; and 4) evangelizes the lost. Thirsting for the good news of Christ is basic, for apart from Christ we can do nothing. Join us this Spring as we nurture a desire for Christ in all of Scripture and in all of life.